The new CHANGE training program provides young researchers an opportunity to make a difference in communities impacted by HIV health inequities
If there is one word that University of Miami Ph.D. student Devina Boga would use to describe her involvement in the CHANGE training program, it's "gratitude." 
"Being a part of the CHANGE program has allowed me to experience and receive so much support, not only in my personal life but in my professional life," said Boga, a fourth-year Ph.D. student in the Prevention Science and Community Health Program at the Miller School of Medicine.
Boga is one of five cohorts vetted to participate and train in the Culturally focused HIV Advancements through the Next Generation for Equity (CHANGE) training program. The program's mission is to train and support the next generation of student researchers by allowing them the opportunity and experience to address persistent health inequities in HIV treatment and prevention in Black, Latino/a/x/e, and LGBTQ communities in South Florida.
CHANGE is an interdisciplinary program linking the Department of Public Health Sciences in the Miller School of Medicine, the Department of Psychology in the College of Arts & Sciences, and the Center for HIV and Research in Mental Health (CHARM). The program addresses the big issues regarding HIV transmission and diagnosis among Black/African American and Latino/a/x/e communities.
"As a Black, HIV-health equity researcher who partners with the community to inform change, our program feels like a manifestation of peers, colleagues, key information, professional network, and hands-on learning of community-engaged research that I wish I had access to when I was a trainee," said Dr. Sannisha Dale, a CHANGE program co-director and an associate professor in the Department of Psychology. "It brings me so much joy to assist our trainees, watch them blossom, and be confident that they will be assets to Black, Latino/a/x/e, and LGBTQ communities disproportionally impacted by HIV."
A segment of the program requires every cohort to pair with a local community organization that is combatting HIV health inequities. The student researchers assist each organization with various responsibilities and tasks, while also conducting research and preparing grants. "I have always wanted to do community work and the CHANGE program gave me the opportunity to accomplish that goal," added Boga, who is working with the AIDS Healthcare Foundation.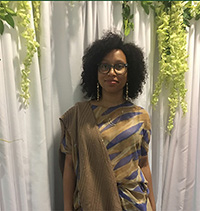 For Ph.D. student Naysha Shahid, joining CHANGE was an "inspiring experience" that allowed her the chance to work with Black/African American women in South Florida through the community organizations Sistas Organizing to Survive (SOS) and Blessed Hands. "Through my participation with these organizations and my training at UM, I am working with women who look like me and helping them with HIV prevention, mental health assessment, and care," said Shahid, who is in the Clinical Health Psychology program. This has been an amazing journey that has allowed me to help empower women and be my most authentic self."
Dr. Viviana Horigian, a CHANGE program co-director, and a professor in the Department of Public Health Sciences adds: "It is imperative that we invest in the next generation of scientists to address the gaps that our communities are facing at the intersection of HIV, mental health, and all determinants of health," she said. "Our trainees come from diverse backgrounds and are truly representatives of minoritized populations."
Derrick Forney is a post-doc fellow who collaborated with the Positive People Network and the IDEA Exchange. "Working with the CHANGE program taught me how to be a complete researcher," said Forney, who is in the CHARM program.
"By understanding the academic world of publishing and having the ability to develop as a researcher, has been an amazing experience. My desire to enhance my understanding of the intersection between mental health and HIV is what truly made me interested in this program."  
For post-doc fellow, Felicia Omi Casanova, attending the CHANGE information session solidified a path to further extend her work in HIV research.
"I was so intrigued by the mentors and CHANGE directors," said Casanova, who is partnering with Community Health South Florida, Inc. "Throughout the process, we have had endless guidance, as well as some roadblocks and challenges, but the support and lessons learned have kept us growing and progressing."
Second-year Ph.D. student in the Division of Prevention Science and Community Health, Jahn Jaramillo, says the CHANGE program elevated his self-esteem, confidence, and ability to know that he has the power to make a difference in underserved HIV communities.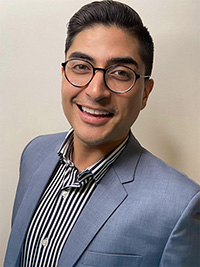 "The CHANGE program has given me the space to gain the confidence and self-empowerment to say that I am queer, I am a researcher, and I am dedicated to serving the Latino/a/x/e community," said Jaramillo, who connected with Care Resource Community Health Centers, Inc. for his community research requirements.  
"If we are going to change HIV and mental health outcomes in Florida, we must have researchers who understand how to listen to and work collaboratively with community groups," said Dr. Daniel Feaster, a CHANGE co-director, and a professor in the Department of Public Health Sciences. "That is a major focus of this program and how trainees will help improve community health."
/Public Release. This material from the originating organization/author(s) might be of the point-in-time nature, and edited for clarity, style and length. Mirage.News does not take institutional positions or sides, and all views, positions, and conclusions expressed herein are solely those of the author(s).View in full
here
.
link