You're a people person and are fascinated by why groups of people do what they do in any given situation. You like to understand what motivates people to act or react and are concerned about quality of life issues. You also enjoy discovering strategies for self-improvement and personal growth.
If this sounds like you, you might be interested in learning more about applied psychology, which puts general psychology into practice.
What is the Meaning of Applied Psychology?
The key to understanding applied psychology is first knowing the meaning of general psychology.
"General, or basic, psychology provides a broad foundation for understanding various aspects of the human mind and behavior … from diverse theoretical perspectives (e.g., biological, cognitive, behavioral, etc.)," said Sarah Nosek, PhD, psychology adjunct faculty at Southern New Hampshire University (SNHU).
Learning about general psychology allows you to better comprehend human aspects, such as:
Emotions
Human development
Learning
Relationships
Thinking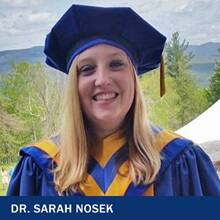 According to Nosek, applied psychology employs these theories and understandings to solve problems in real-world situations.
The study of applied psychology focuses on ways that people resolve conflicts and how they can work together to address current social issues. If you'd like to improve the overall well-being and quality of life of your community, you might consider earning a psychology degree with a concentration in applied psychology.
The skills you gain by concentrating on applied psychology are very relevant in today's society. Many of the world's most pressing issues — such as bullying (including cyberbullying), opioid addiction, access to healthcare, stress reduction and quality education for children from lower socioeconomic groups — are directly related to careers where you can use what you learn to make the world a better place.
In fact, the answer to 'what is the meaning of applied psychology?' applies to just about every job that might interest you.
What are the Subfields of Applied Psychology?
Nosek said that there are many different subfields of applied psychology, including:
Clinical/counseling psychology – Involves mental health client treatment, support and advocacy. Find out how to become a mental health counselor.
Educational psychology – Considers how factors like individual differences, motivation and readiness impact the human learning process.
Forensic psychology – Explores issues relating to the legal system and social psychology in the courtroom. Learn more about what forensic psychology is.
Health psychology – Focuses on using a holistic approach to promote health and provide coping methods during illness.
Industrial-organizational psychology – Studies human behavior in the workplace and strives to improve performance. Learn more about what industrial-organizational psychology is.
Sports psychology – Examines the psychological issues associated with athletic competition, such as aggression, commitment and self-control.
What Do You Learn in a Psychology Program?
Applied psychology is one of many concentrations you may choose if you pursue a bachelor's degree in psychology. Within SNHU's online psychology program, you could also have an:
In your psychology courses, you'll study human development, psychological theories, research methods and methodologies and delve into recent advances in applied psychology and ethics. You may also learn about society and social conditions, group dynamics, contemporary health (physical, emotional and social) and the importance of advocacy, inclusion and diversity.
Applied psychology courses offer in-depth examinations of topics in several fields of specialization, paving the way to decisions about which careers in psychology interest you the most. You could study areas like human learning, law and the legal system, healthcare, athletic competition, industrial organizations and community psychology.
According to Nosek, some skills and qualities you may gain include:
You'll also see how the mind and body are connected, and understand the vital roles of memory, thinking, problem solving and language.
Once you earn a degree in psychology with a concentration in applied psychology, you'll be prepared to use your skills and knowledge in several distinct fields. Many applied psychology graduates work in:
Athletics
Community mental health clinics
Counseling
Drug or alcohol programs
Education
Forensic settings
Human resources
Research
There are even more opportunities if you decide to use your bachelor's degree with a concentration in applied psychology as the foundation for a master's degree in psychology. Completing a master's degree can also position you to pursue a doctoral degree in the future. An advanced degree could allow you to take on additional responsibilities, oversee more employees, receive promotions and earn a higher salary.
Why is Applied Psychology Useful?
Applied psychology encourages you to apply the concepts and skills you've learned to better understand the world around you, as well as solve real-world problems.
A degree in psychology with a concentration in applied psychology opens many doors in the corporate world, government, sports, higher education, and in nonprofit and community-based organizations.
According to Nosek, graduates can also apply what they've learned to positions in education, marketing, the criminal justice system, social/human services, human resources, IT and technology.
Here are just three examples of interesting careers that a bachelor's degree in psychology could lead to:
Diversity and Inclusion Programs
Many businesses are looking to promote diversity and inclusion, and these programs focus on people and their needs in their workplace. According to Salary.com, diversity managers earned an average salary of $133,586 in 2023.
Workplace Wellness Programs
According to Zippia, an organization committed to helping people through the job search, 52% of companies in the U.S. offer wellness programs. While a majority of these programs encourage general wellness, many also focus on helping employees quit tobacco, assess their health risks or manage stress.
Competitive Training Programs
Sports teams, both professional and semi-professional, may hire graduates with an applied psychology concentration to help teams train more effectively for competitive situations. In Penalty Kick Psychology, Dr. Michael Hendery, a professor of psychology at SNHU, talks about how the processing of thoughts and visual cues that occur in the prefrontal cortex, as well as 'action bias,' may affect athletic performance.
How Can You Move Forward in Applied Psychology?
To position yourself for one of the many possible career options available to those with a psychology degree, Nosek recommends taking advantage of both your educational and professional skills and knowledge.
"My advice would be to combine academic and real-world experience whenever possible," she said. For example, you can combine the knowledge you've gained throughout your coursework with practical experience from internships and job experiences.
"One of the beauties of this degree is that it gives students a deeper understanding of people, which translates to success on so many different career paths," said Hanna Royce, JD, an internship administrator at SNHU. "A lot of students want to work in human services, as caseworkers or in direct care. Some gravitate more naturally to higher education, criminal justice or the business side. Everybody's different, but our students really want to make a positive impact."
Discover more about SNHU's online psychology degree: Find out what courses you'll take, skills you'll learn and how to request information about the program.
Ashleigh Worley '22 is a writer and student at Southern New Hampshire University, currently pursuing a Master of Fine Arts in Creative Writing. Connect with her on LinkedIn.
link